2010

Abandoned House Project


Bric Contemporary Art Residency, New York

Across from Juan Morel Campos Secondary School stands an abandoned building that has been neglected by the community and the students who pass it daily on their way to school. Together with other faculty we explored the actual history of the abandoned building and the building itself. In class we ignited awareness and curiosity about the building showing suggestive details. Through imaginative processes we taught how to observe and pay attention even to your closest proximity in order to find treasure and story potential in your everyday life. The students created mash-up poems and fictive shrines that culminated in a multi-disciplinary installation at the BRIC Rotunda Gallery.

I collaborated with Angela Earley, Bill Brovold and Nathan Kensinger on this project.
Abandoned building in Brooklyn across from the high school
Installation with peek-a-boo box showing details of the real exploration into the building
Shrine telling an imaginative and non-linear story of the abandoned building
Uncanny traces of a squatted place showing us suggestive details, leaving us with a camera full of assumptions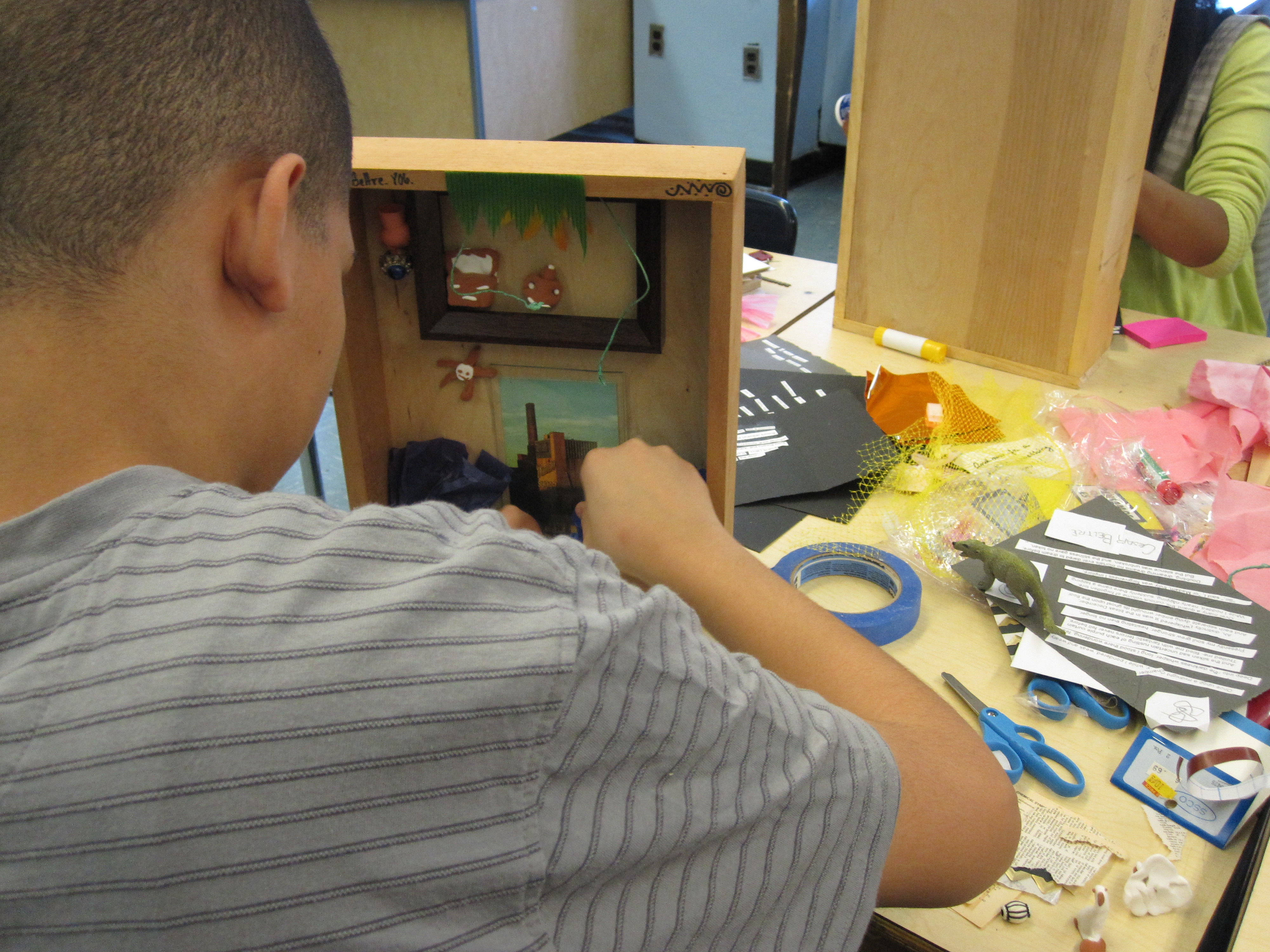 Scattered toys inspired us for the in-class exercise
Students are contemplating on possible realities of the abandoned house while building on a shrine