2011

Consultancy Picnic
In collaboration with Several Pursuits

Consultancy Picnic is a themed picnic and consultancy session in one. For the initial Consultancy Picnic I chose a central, open and the same time intimate location, the FIT (freie internationale tankstelle), to host the event. I invited 6 Berlin based artists, architects, curators, sociologists and musicians to be my consultants for the evening.
The venue: FIT, freie internationale tankstelle, a social scultpure by Dida Zende in Berlin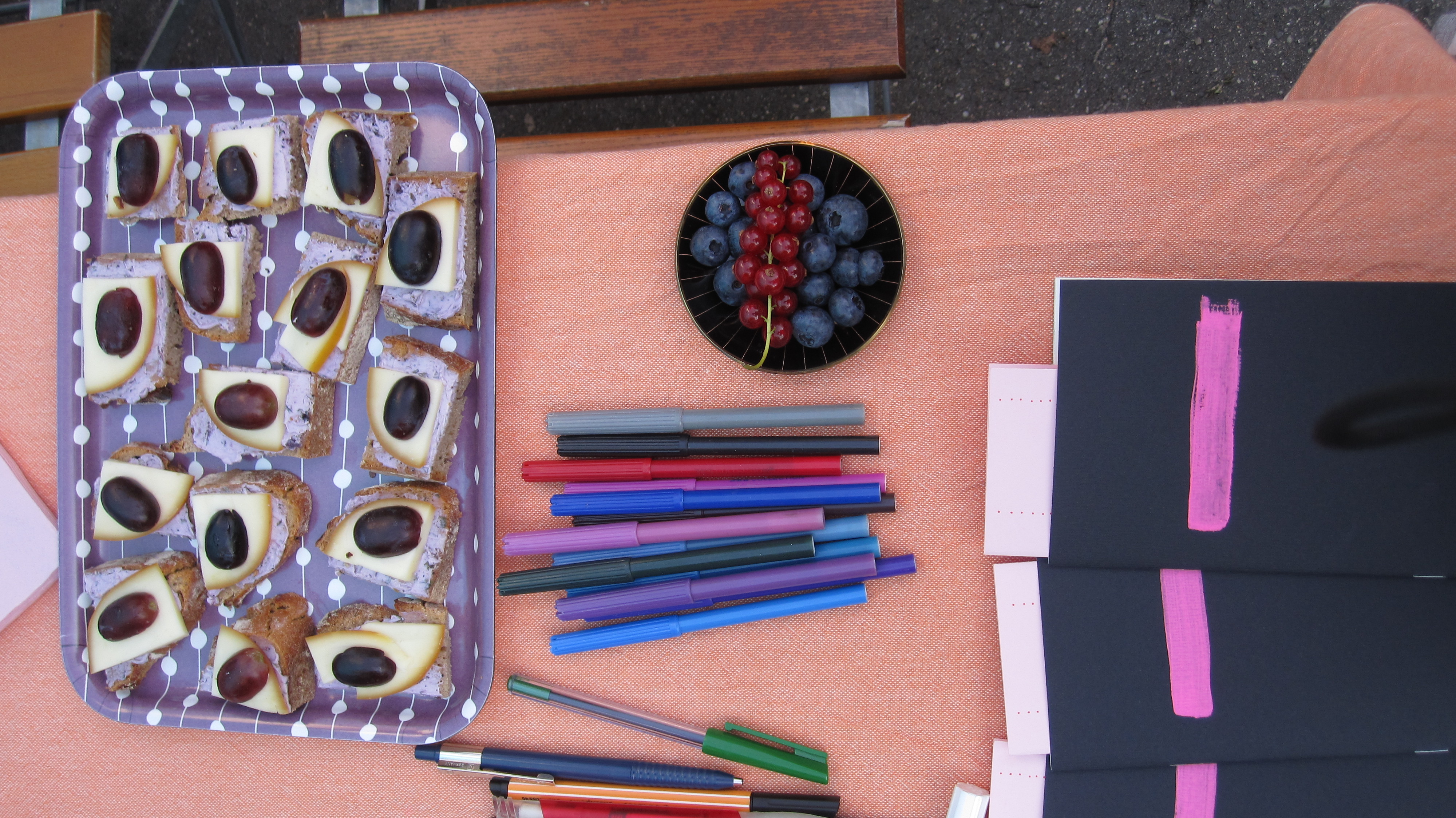 Complementary snacks & tool kits for documentation
The combination of food with thorough and friendly conversation established a temporary platform of liberated thought exchange. Different individuals were encouraged to share their ideas and get sincere and absurd feedback from the consultants. The picnic researched the possibility to generate new concepts and make fresh associations across disciplines when unlike minded people would share the same table. The picnic set-up encouraged the guests as well as the consultants to share and receive, to switch roles, to learn and to teach, to listen and consult. Thematic food matching the consultants' expertise was placed on the tables to help facilitate the appetite for exchange. A consultancy tool kit was available at each table. The consultancy itself was an open format and changed dynamics throughout the course of the picnic depending on the people sharing one table, the food offered and the grade of intoxication. Consultancy Picnic is a tasty and nutritious way to share knowledge.
Heba brought calory bombs to engage guests in her conversation on terrorism. In the back Markus is investigating the capacity of Free Love
Discussions were intense and re-fueled with snacks and shifting guests. In the back Saara gives consultations on storage in mobile times
Damian focussed on Head-Voice, Marianne on Everyday Creativity and Jana provoked a discourse on Procrastination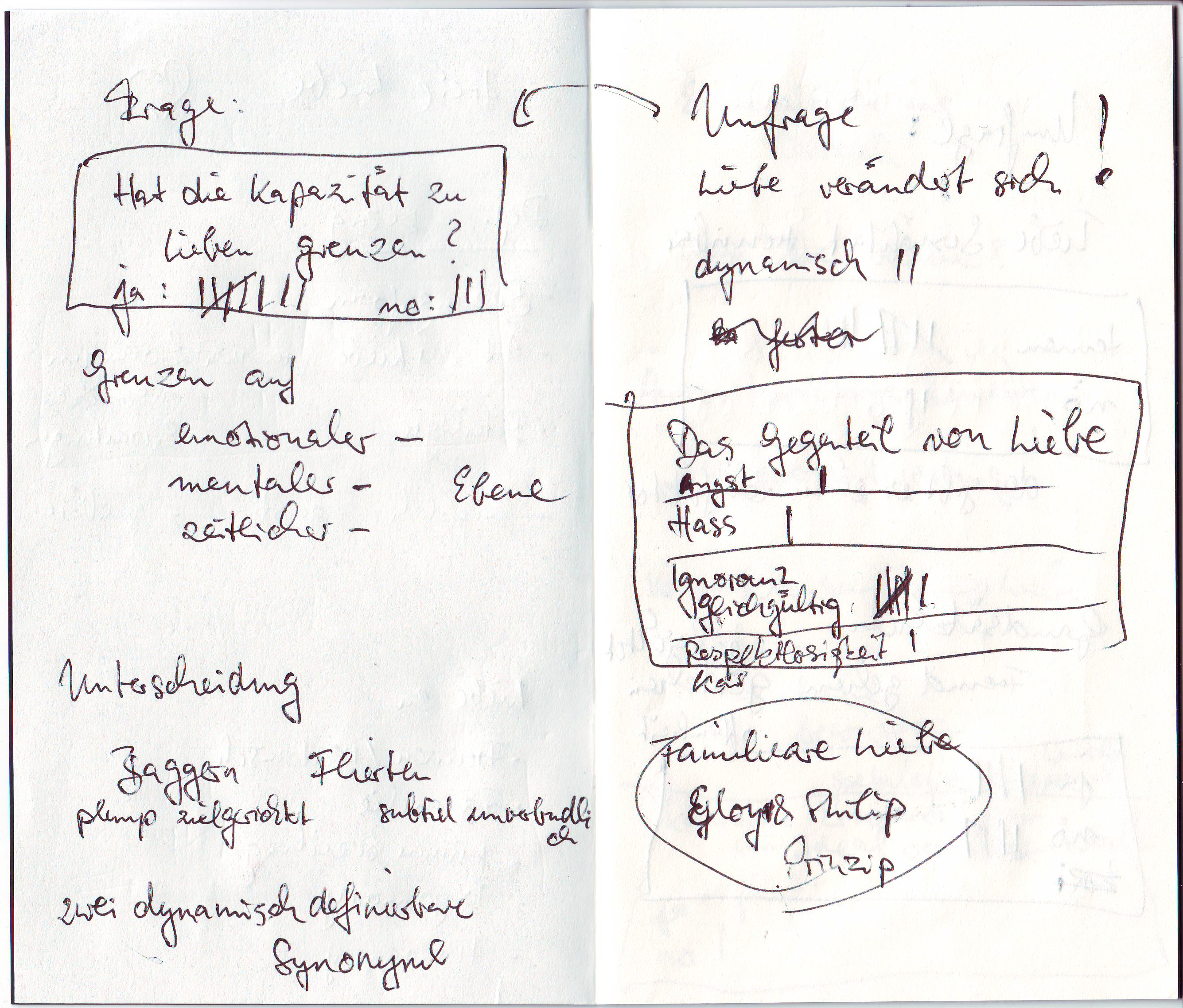 Detail from the documentation booklet from the table of Free Love
Wonderful Experts:
Heba Amin
Markus Edlefsen
Saara Katraa
Marianne Ramsay-Sonneck
Damian Rebgetz
Jana Sotzko