2009

Instant Publishing House


Intervention at Columbia University, 2009

For this intervention FabAgit invited a group of teenage residents to take over the Gottesman Library's Elevator at Teachers College, Columbia University and turn it into a Pop Up Library and Instant Publishing House with live knowledge sharing.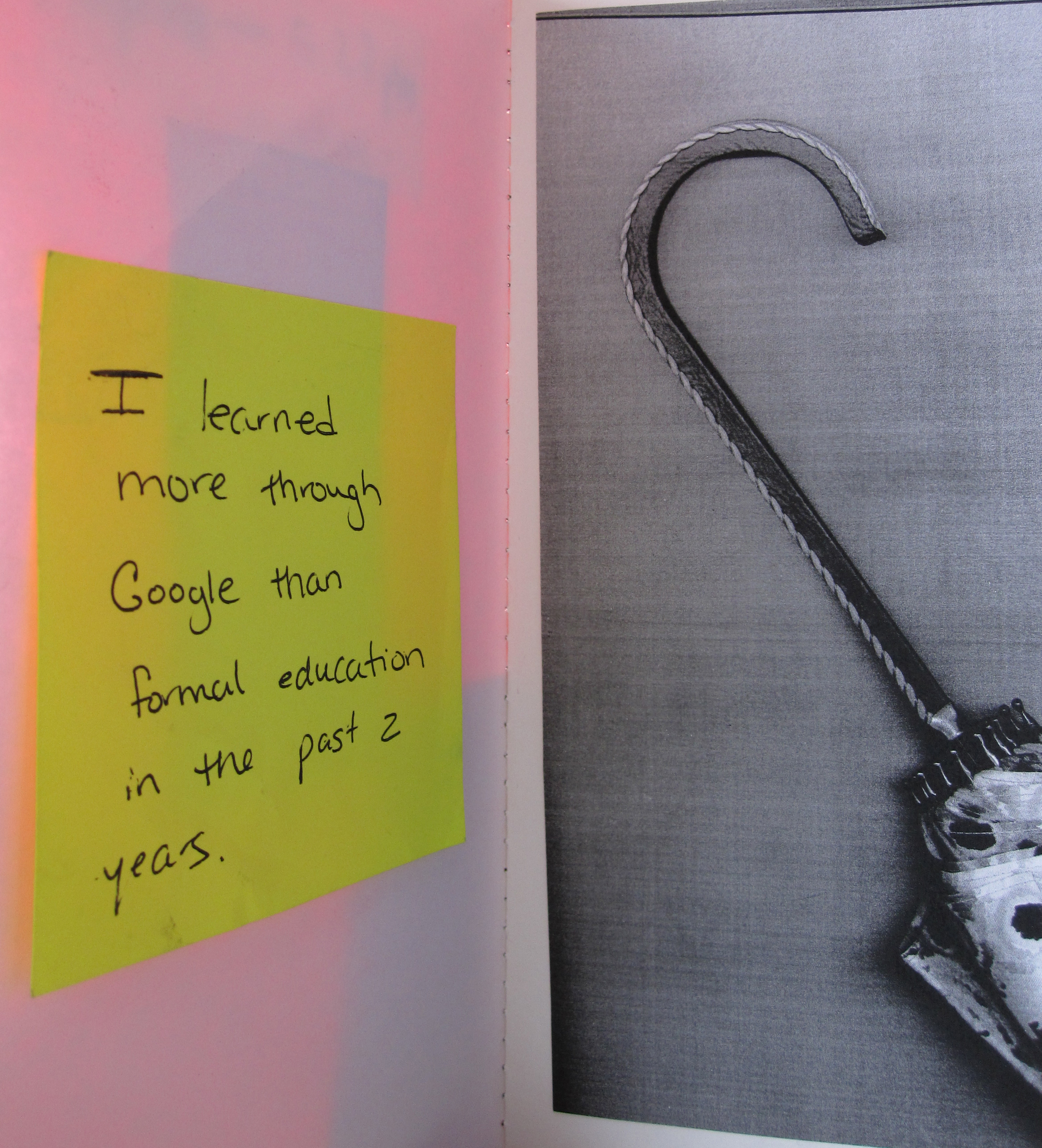 Shift in position of audience: passive viewer --> active receiver -->co-creator—From "What we want is free"
Luther Cherry, Jade Highleyman, Caroline Spivack are students in residence at Eyebeam and affirmed Pop Up Culture specialists. Together with Masha, a teenage reporter of the Bushwick Underground, Stephanie Pereira, former Education Coordinator at Eyebeam, and Adriana Young, we developed tactics and strategies to instantly share knowledge, open up an unusual space [elevator] for social interactions and investigate public education alternatives.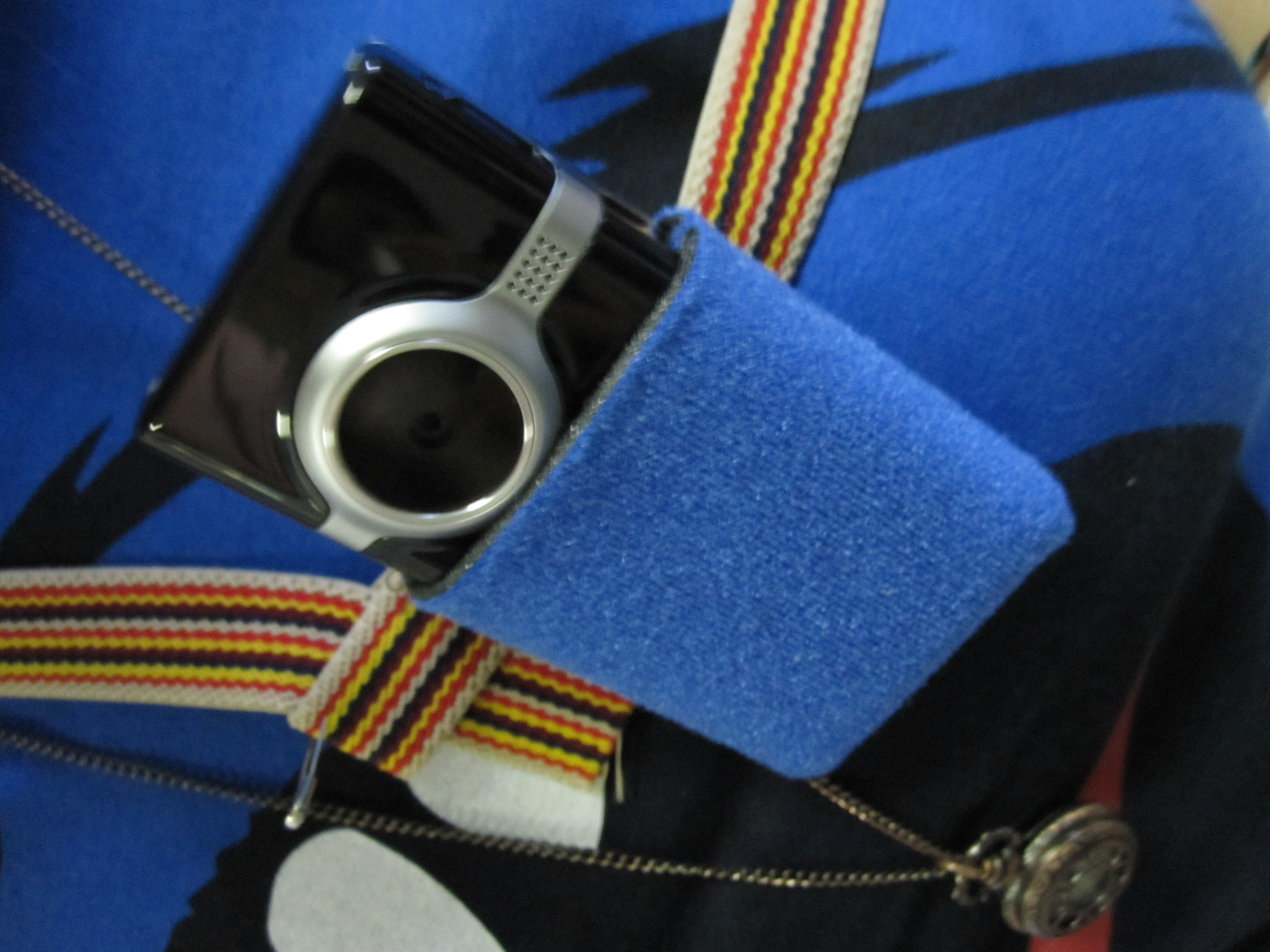 Documentation equipment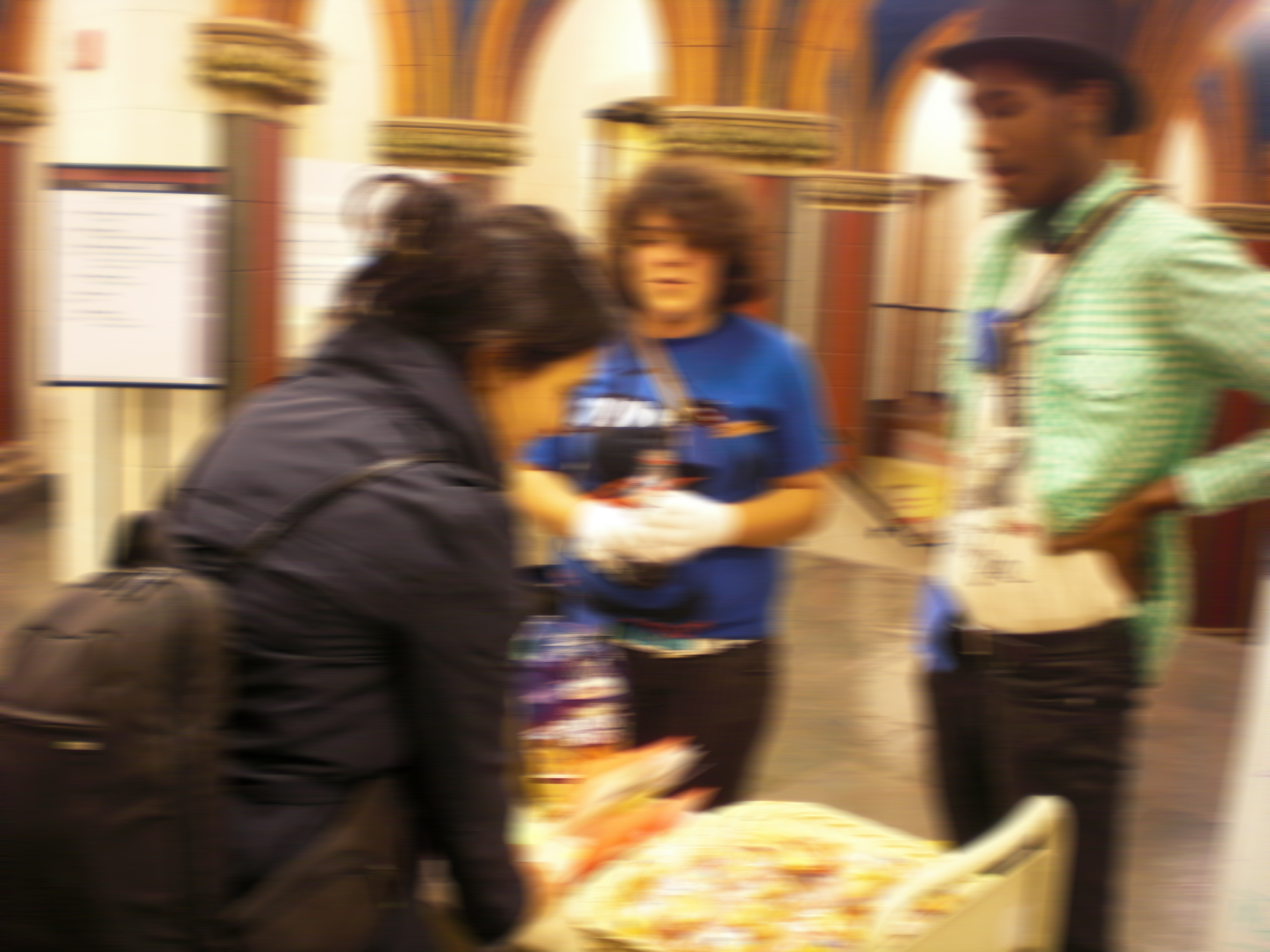 Relational Aesthetics actively consider audience and social location. Or in other words: works based around communication and exchange—Nicolas Borriaud
Sample knowledge contribution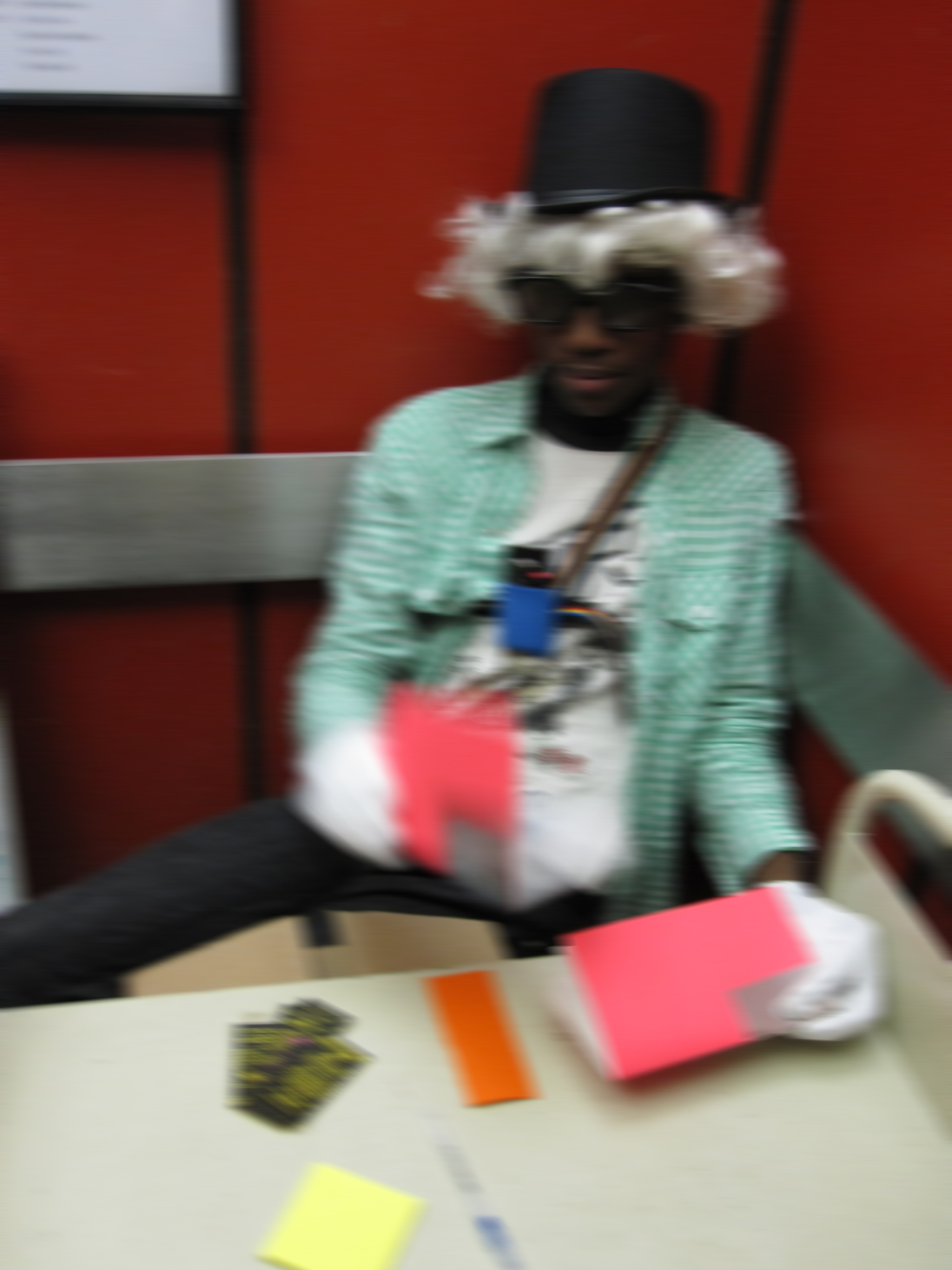 Establish vents for transgression!
Before Crowdsourcing was a thing
Rapid information gathering while riding the elevator.
"A traffic light weighs 20lbs"
A bit of chaos all the way through
"Arabian horses have a different number of vertebrae than other horses."