2009

Pop-Up Party under the Highline


Digital Day Camp at Eyebeam, New York 2009

The summer student program focused on creative activism in an urban environment. Students worked with urban planners, software designers, activists, artists, and even a couple of activist gardeners to dig a little deeper into the fabric of our city, to learn more about how we can creatively activate it, and how we can use art and technology to change it for the better.

Together with Adriana Valdez Young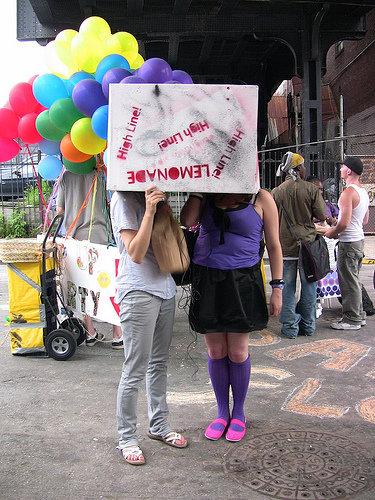 Portable Media Box to watch the students' video
impressions of the High and Low Line
In our workshop we developed a site-specific design intervention and produced a Pop Up Party (PUP) under the High Line.
Evaluating the research and master planning the pop-up event
Listening to what the long-term residents have to say about the newly opened High Line
Exploring the newly opened High Line
Conducting interviews with tourists on the High Line
Building on a Pop Up Party System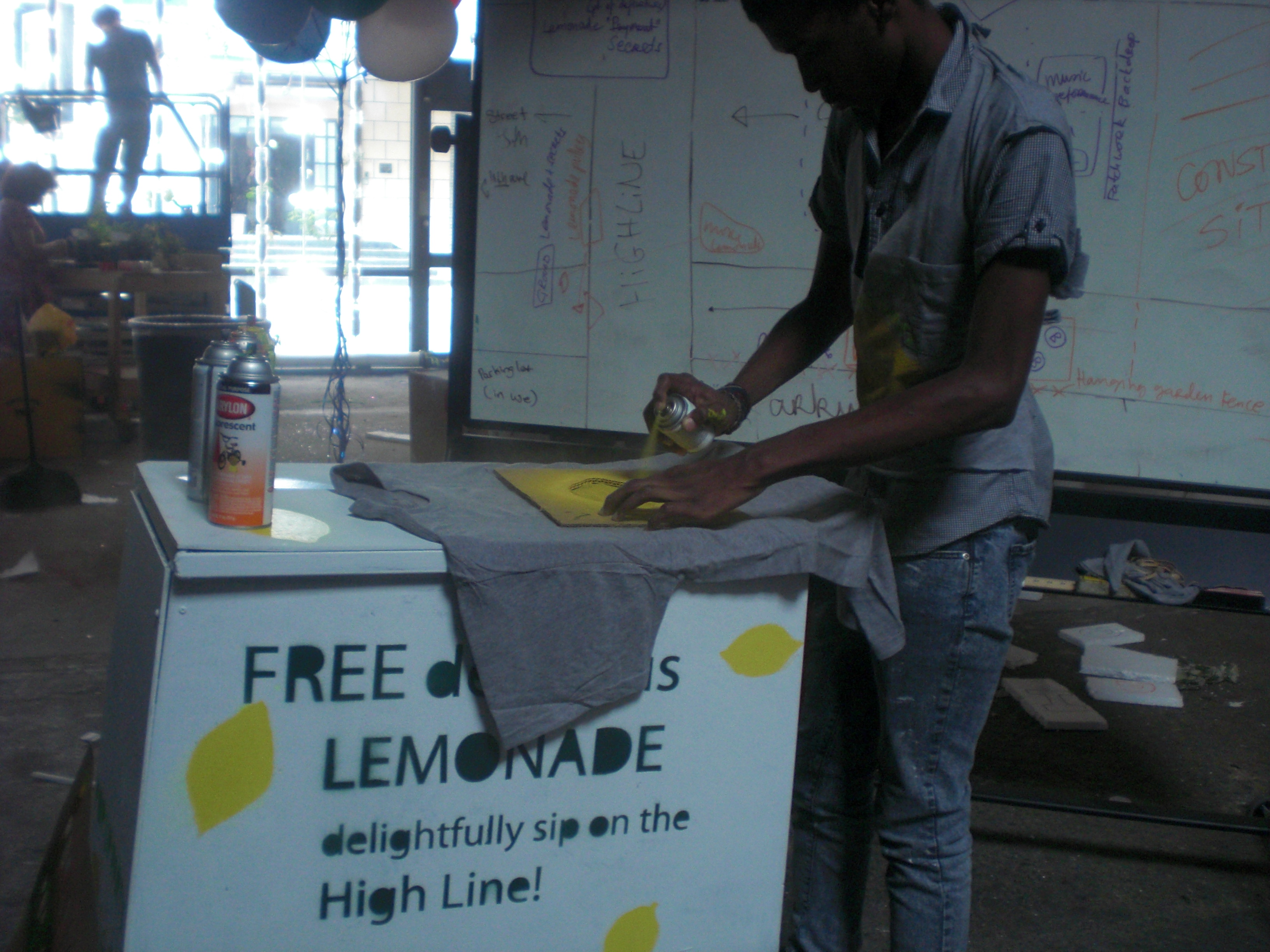 Preparing PUP T-Shirts on the lemonade cart
The PUP bridged the "high line" and "low line," cross-pollinating long-term residents and tourists through temporary installations, games and performances.
During our workshop we developed a Pop Up Party that popped up under the High Line
Up on The High Line: Sharing Lemonades for secrets. The secrets were collected above and the lemonades were pulled up from the bottom. Literally connecting the High and the Low Line
︎
On Eyebeam
Eyebeam is an art and technology center based in Chelsea, New York that provides a fertile context and state-of-the-art tools for digital research and experimentation. It is a lively incubator of creativity and thought, where artists and technologists actively engage with culture, addressing the issues and concerns of our time. Eyebeam challenges convention, celebrates the hack, educates the next generation, encourages collaboration, freely offers its contributions to the community, and invites the public to share in a spirit of openness: open source, open content and open distribution.

︎
On Digital Day Camp
During Eyebeam's DIGITAL DAY CAMP (DDC) summer program New York City students engage in lectures and hands-on workshops focusing on art and technology tools, careers in the field, and relevant social and artistic topics. Through their investigations, students have the opportunity to research current themes in art and technology, and develop projects in response to what they discover.
DDC activities are led by invited technology professionals, contemporary artists, and Eyebeam's current residents and fellows. Participants in past programs have engaged in project-based learning around themes of bio-tech, urban intervention, gaming, and wearable technology.