2009

Video Womb
Here is always somewhere else

Between 2008 and 2009 I made daily video recordings of my life in New York City.
The footage covers street scenes and social gatherings like art openings. Between the glitz I captured abstract close-up of mundane facts.



Video Womb Teaser "Wild, absurd, and preferably anticlimactic."
For Video Womb I partnered up with Dan Ribaudo and Drayton Hiers to work with the footage and develop an encapsulating, immersive space around it.

Made for being at a party but away from the party it was set up during and within public events.

Visitors would spend hours lounging on a carpeted landscape and be surrounded by the video material and muted throbbing beats that filtered through the womb.
A VJ tool allowed to control, superimpose, or otherwise manipulate the projections.


Video Womb at Mixer an annual party at Eyebeam Art and Technology Center, 2009



Video Womb iteration with live video feedback at Holiday Hackshop, Eyebeam Art and technology Center, 2009
A selection of clips was screened at the annual FischHausXX exhibition in Wichita, USA (2009) and at the Riga Fashion Week, Latvia (2010).
Some sample footage is available here:
https://vimeo.com/christinakral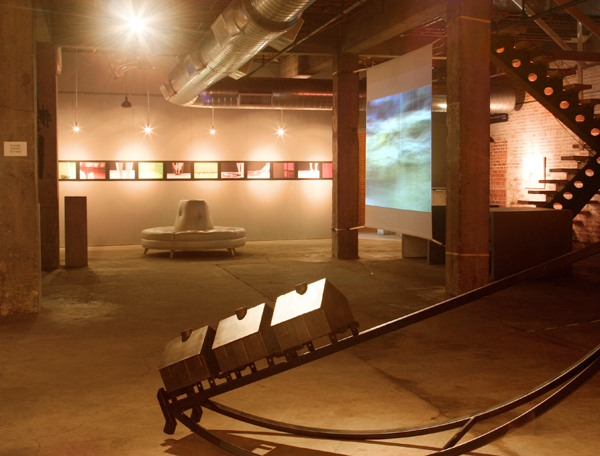 Annual FischHausXX exhibition, Wichita, USA 2009
Video Womb's predecessor called Come In I'll Give You Shelter was exhibited at EMAF {European Media Art Festival}, Osnabrück, 2006