2008

We think this is art

Reclaim the streets with this instant outdoor art exhibition. Working off guerrilla-style techniques for reclamation, this workshop will allow you to review and re-purpose your neighborhood by identifying different elements and/or artworks in your everyday life as: We Think This Is Art. The result is an ad hoc, ever shifting, outdoor exhibition. You'll be instigating public intervention, curatorial practice, documentation and locative media.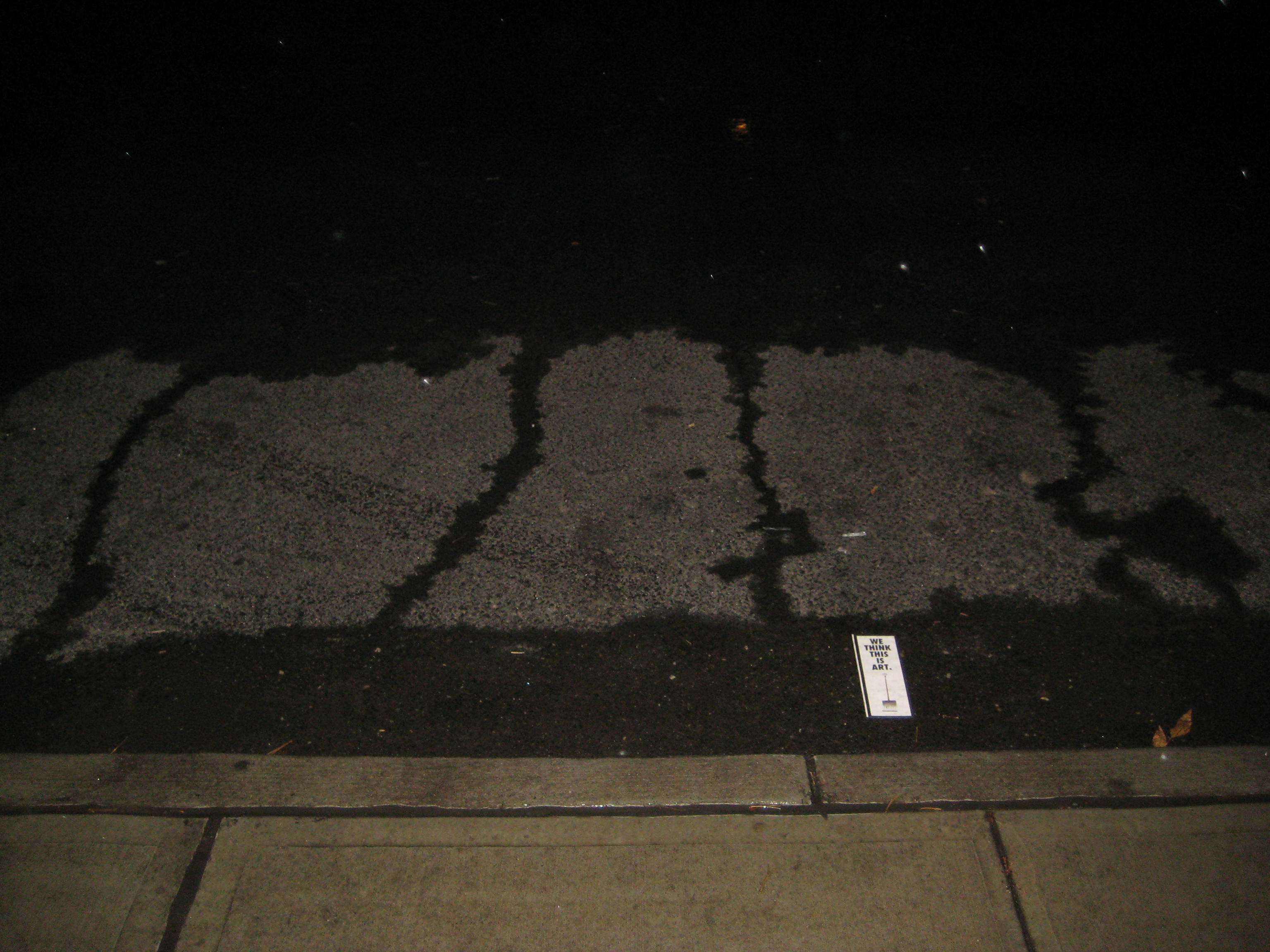 What we did (exactly).
We've created We Think This Is Art stickers, tags, hangers etc. We decided on a location for our walk. We would find details and situations and recognize them as art and 'collect' them by tagging them with We Think This Is Art stickers and taking pictures to share them on Flickr. Alongside the stickers we put together an on-the-go kit including a map to invite the public to re-walk this instant outdoor exhibition and to contribute to the pool of art pieces.