2014
Athens Conference of Utopian Technologies Etc. [ACUTE]
In collaboration with Angela Jerardi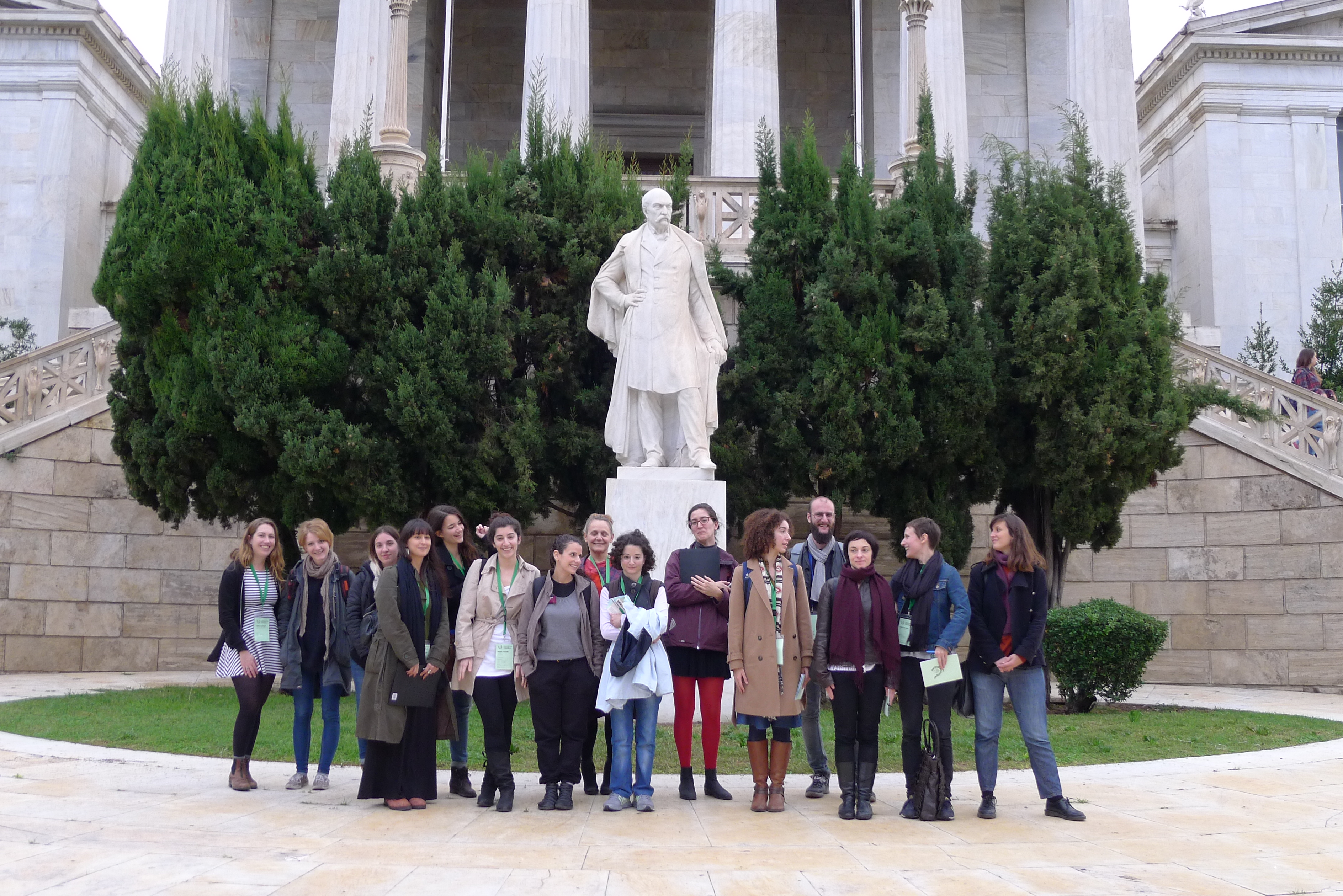 Group photo of ACUTE 2014 conference attendees in front of the National Library of Greece in Athens
'Straying' no longer has the negative sense of 'getting lost', but the more positive sense of discovering new paths — Constant Nieuwenhuys, The Principle of Disorientation

The conference kit with logbook, badge, welcome letter, maps, program etc.
A competitive adhoc display of in vented utopian machines
Constant overlayed his utopian planned city, New Babylon, onto the extant modern city, imagining the possibility of a human population at play—freed from utilitarian labor. Meanwhile the 'ludic activism' of the Provo Movement engaged the urban terrain as political and absurdist tool. These speculative proposals gave room to imagine something anew—making visible the potential for change within a given city or community.


The logbook entries functioned as currency to compete on the last day of the conference with other attendees
Revisiting this practical utopian lineage and its playful engagement with the urban environment, YKON (FI/DE), together with curator Angela Jerardi (US/NL), hosted the Athens Conference for Utopian Technologies Etc. (ACUTE), an intimate 3-day conference in the center of Athens.
A seat formation at the conference center (they changed daily and according to activity, yet always corporate)
The logbooks in action in urban space
This mini-conference invited participants to view and use Athens in novel and absurd ways. Game mechanics provided the methodology for engaging with the city and its existing sites and cultural infrastructure. By testing a range of provided tools (playful rules of how to approach the city), as well as developing new ones in situ, the participants added a new layer on the city. The conference attendees parasitically utilzed and appropriated what is already there, offering a change in perspective and new approaches to the city.
Part of New Babylon and curated by Daphne Dragona and Sofia Dona