2011

The Flag Piece


8th Mercosul Biennial, Porto Allegre, Brazil

YKON was comissioned to produce the Flag for the 8th Mercosul Biennial. 204 flags of the 204 countries recognized by the UN were cut apart into their single color elements and symbols such as stars, moons, eagles etc. In collaboration with a local seamstress association, these elements were re-united into a giant transnational flag (915 cm x 480 cm). The flag was accompanied by a video capturing the process and a selection of international flag laws defining the "proper" use of the flags, and anecdotes of "mistreatments" of those flags.
Taking a first look at the 204 flags in the suburbs of Porto Alegre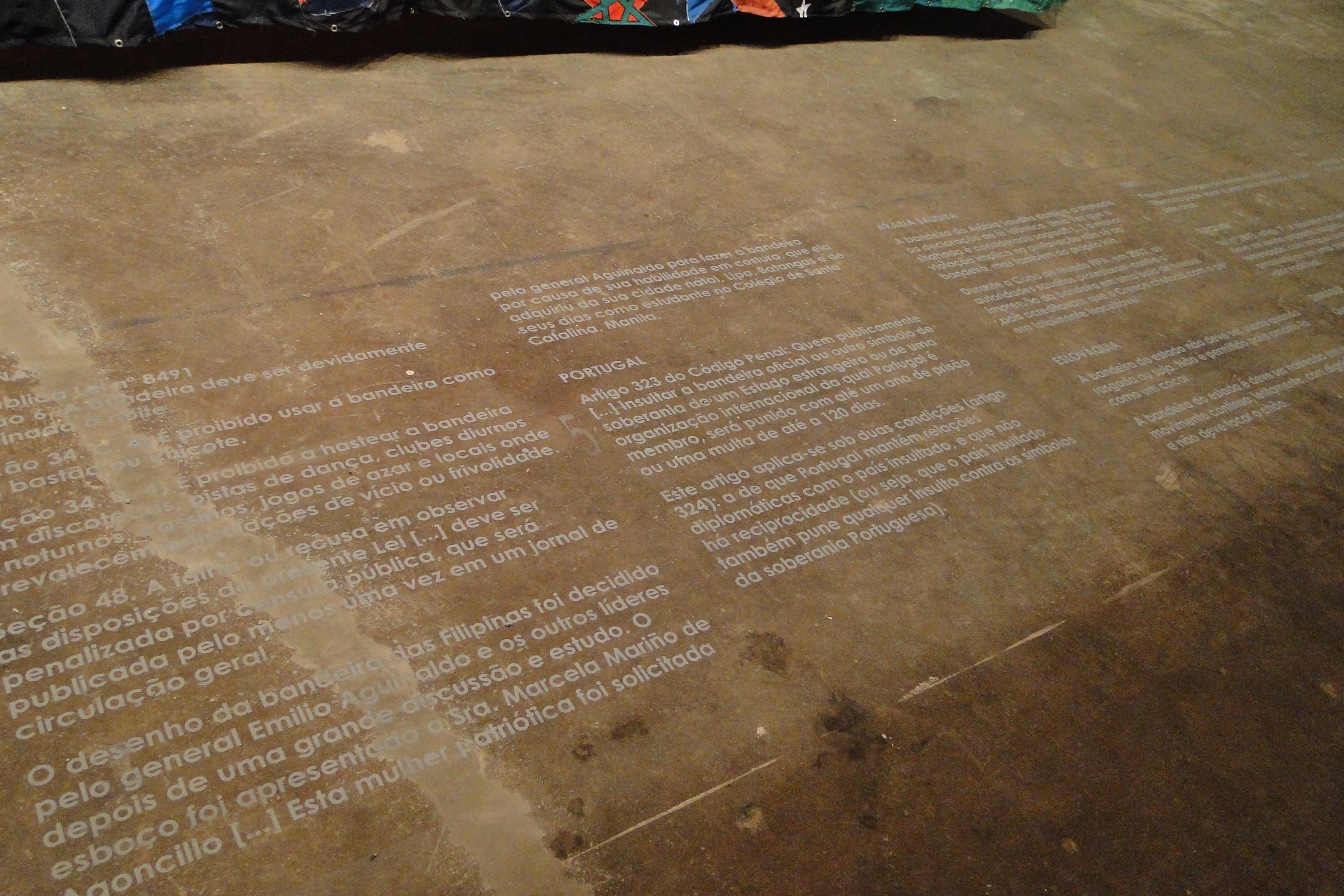 Flag laws defining the proper use of the flags, and anecdotes of mistreatments
At the seamstress association Facção São Jorge in Porto Alegre where we took apart the national flags and reassembled them
The Flag Piece installed in the exhibition hall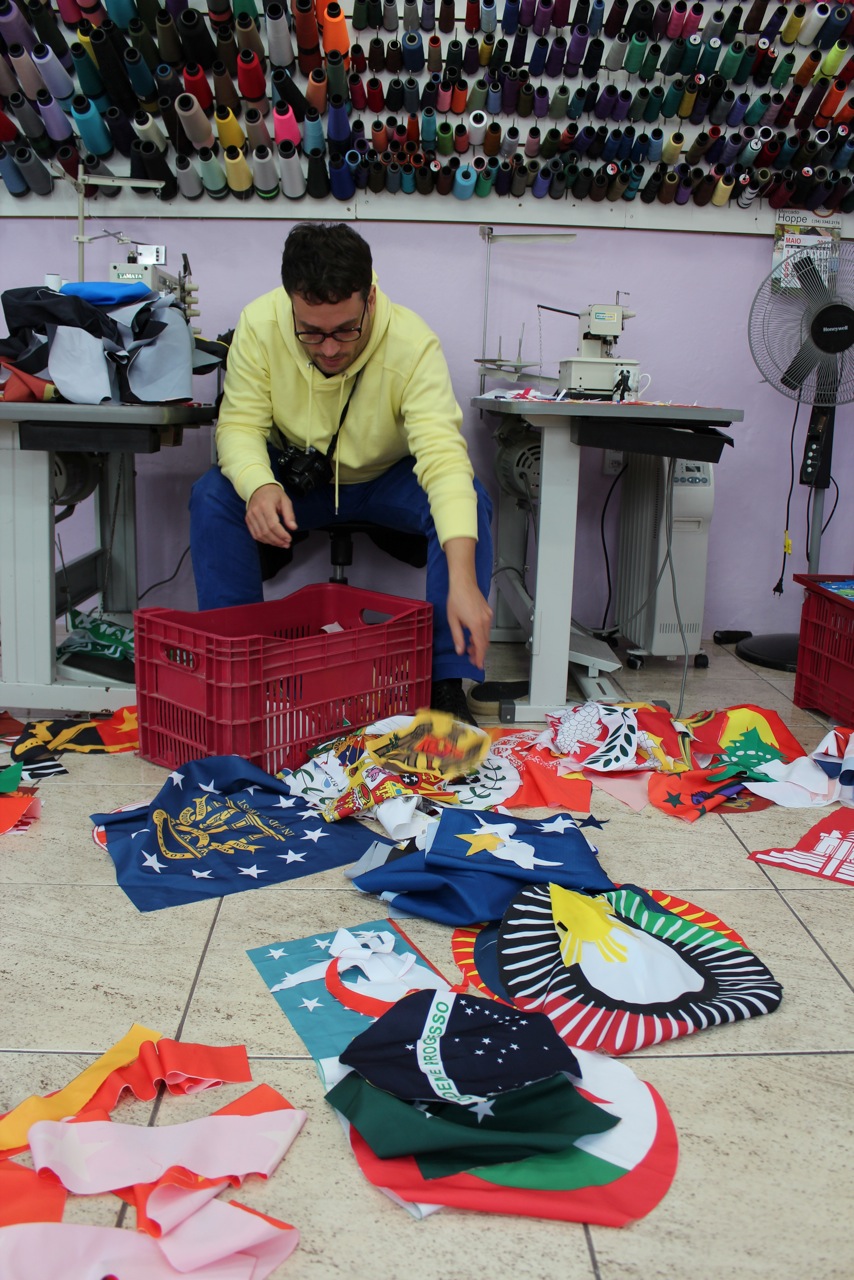 Arranging the symbols for the final design
︎
The 8th Mercosul Biennial, was dedicated to the topic of Geopoetics: territoriality, and its critical redefinition from an artistic perspective. It brought together 105 artists from 31 countries, with works regarding the notions of country, nation and identity. In addition, the Biennial emphasized cross-disciplinary education and the mission to connect art with everyday reality and people without a specific relation to arts. The Biennial opened September 10 and will run until November 15th 2011.